Our mission is to prevent adversaries, whether they are external or internal, from holding organizations ransom, compromising vital data, or disrupting critical systems and infrastructures. We achieve this by assembling a top-notch team of ethical hackers and security engineers who conduct real-world attacks on an organization's environment continuously. By doing so, we empower organizations to shift from a reactive state to a proactive state.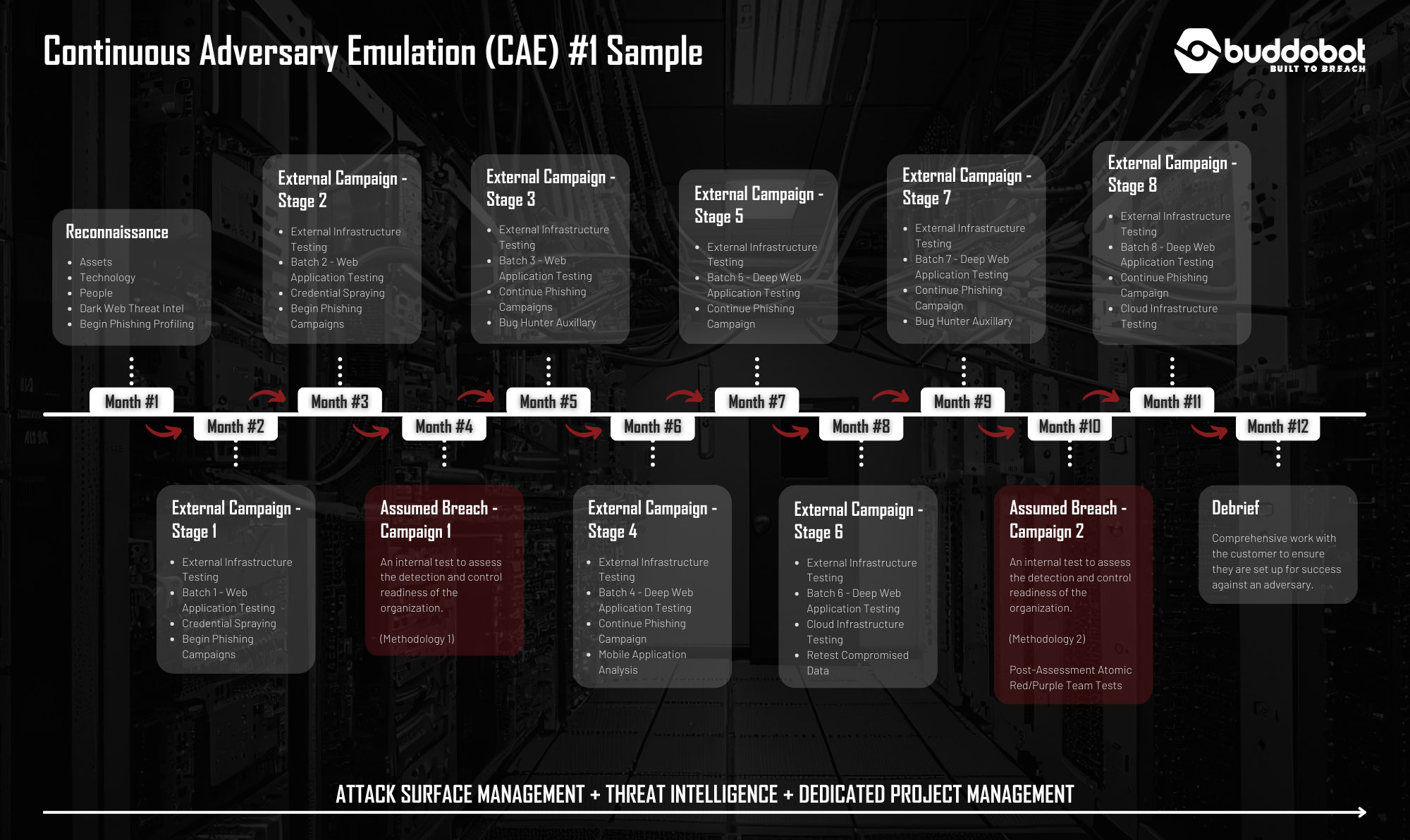 https://buddobot.com/continuous-adversary-emulation/
Honesty
The most basic and important core value in business and in life. Honesty impacts our company, team, partnerships, and customers. It moves us forward and allows us to feel great about our culture and how we operate. We believe in doing right by others, no matter the situation.
Integrity
Integrity is a key part of who we are, complementing and expanding upon our first core value of honesty. It encompasses being dependable, taking responsibility, and showing respect – all crucial elements of being morally upright. We love being able to rest easy at night, knowing that our integrity remains unshaken. We are passionate about making a positive difference in the world.
Camaraderie
Camaraderie promotes loyalty and positive morale within our teams and the entire organization. We strive to create a shared sense of purpose because we truly are in this together. Camaraderie is a key and fundamental part of who we are and how we serve our customers and partners. This is why we can tackle any challenge, regardless of complexity – we are a united front.